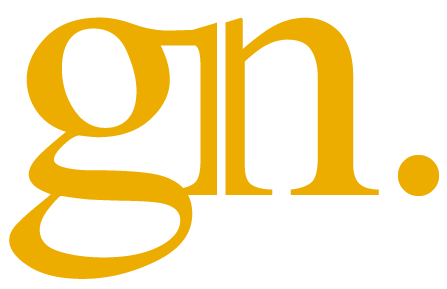 We at GN MediaGroup ("Company", "we", "our", "us") respect your privacy and are serious about protecting your privacy and providing you with and explanation of our views and practices concerning privacy, and how they may pertain to you as a user of our websites, platforms and services in a clear, concise and transparent manner. We want you to understand how we collect, use, and share data about you - our visitors, users and customers.
"You" or "Your" means you as a participant in or as a user, customer, client or member of our Websites, Platforms and Services and or as a customer, client, member, past or present, or guest of company at our physical address.
This policy describes how we use Personal Data, with whom we share it, your rights and choices, and how you can contact us about our privacy practices.
This policy does not apply to third-party websites, products, or services, even if they link to our Services or Sites, and you should consider the privacy practices of those third-parties carefully.
Before disclosing information to us, please familiarise yourself with our privacy practices so you can understand how your information may be used by us.
This Privacy Policy ("Policy") addresses our data collection practices and describes your rights to access, correct, or restrict our use of your personal information. Unless we state otherwise, this Policy applies when you visit or use the Company websites ("Site(s)"), and our social media channels and related platforms ("Platforms"), and participate in our Services.
By using the Platforms, you agree to the terms of this Policy, our Terms of Service (located at the foot of this page) or any other agreement that governs your use of our Platforms (collectively, "Agreements"). You should not use our Platforms if you do not agree with the terms and conditions contained in these Agreements.
1. WHAT INFORMATION WE COLLECT
            a. Information You Provide Us
We collect information you provide directly to us. For example, we collect information when you purchase, register, or login to use products, or services, request support, download a product or file, register for a webinar, live workshop, or training, provide feedback on a product, or participate in a promotion, contest or online survey, or respond to an advertisement, or complete an application form, create an online account, sign up to receive our emails, complete other online forms, request us to contact you, download a resource from us, communicate with us on the Platforms or via third-party social media sites, participate in any of our training programmes, participate in an event held by us, visit at us at our place of business, or order and use our products or services ("Services").
We may collect a variety of information, including your name, mailing address, phone number, email address, contact preferences, and/or social media credentials.
The type of information we may collect include your:
name
email address
post code
billing address
shipping address
phone number
payment card information
purchase date
records of conversations between company and you
CONSENT: When you provide us with personal information to complete a transaction, verify your credit card, place an order, make an application or an enquiry, or use our services we imply that you consent to our collecting it and using it for that specific reason only. If we ask for your personal information for a secondary reason (i.e. newsletter subscription and marketing messages), we will ask you directly for your expressed consent and provide you with an opportunity to withdraw your consent. You may withdraw your consent at any time by clicking on an "unsubscribe" link which is offered at the bottom of every email we send. You may also withdraw your consent anytime, by contacting us in writing at: via our contact form or postal address (access to both are located at the foot of this page).
IMPORTANT: We do not directly collect credit card numbers in connection with the purchase of our online products and services or on the websites provided in connection therewith. Payments for those products/services are made through other means or sites and thus we do not collect or store credit card numbers in connection with any of those products/services that this Policy applies to.
Our shopping cart solution is hosted and managed by Stripe. They provide us with the online e-commerce platform that allows us to sell our products and services to you.
Your data is stored through Stripe's data storage, databases and the general Stripe application. They store your data on a secure server behind a firewall.
PAYMENT: If you choose a direct payment gateway to complete your purchase, then Stripe stores your credit card data. It is encrypted through the Payment Card Industry Data Security Standard (PCI-DSS).
Your purchase transaction data is stored only as long as is necessary to complete your purchase transaction. After that is complete, your purchase transaction information is deleted.
All direct payment gateways adhere to the standards set by PCI-DSS as managed by the PCI Security Standards Council, which is a joint effort of brands like Visa, MasterCard, and American Express.
PCI-DSS requirements help ensure the secure handling of credit card information by our store and its service providers.
NOTE: At no point during the transaction do we or our Site take custody or store your credit card information.
This is process is monitored and managed by Stripe, and you can read their terms of service, privacy policy and PCI Compliance information by visiting their site at: https://stripe.com/gb/privacy
b. Automatically Collected Information through Cookies and Other Tracking Technologies
To help us serve you better, we use technological means to better understand and adapt to user behaviour. To accomplish this, the Platforms, as well as our online software and services, email messages, and advertisements may use cookies or related technology such as pixel tags, clear gifs, and web beacons. These technologies help us to know which parts of the Sites people have visited, and provide data to aid us in understanding the effectiveness of the software services, our advertisements, and web searches. These data are used to improve our software, products, services, communications, and advertisements. We generally consider such information collected through the use of cookies and other technologies as non-personal information, and treat it accordingly.
We also use cookies and other technologies to remember personal information when you use the Sites, software, products, or services. These uses are intended to improve your personal experience. For example, we can provide better and more personal results if we 'remember' your preferred settings, your name, and such.
We may use cookies or other technologies in connection with certain advertising services to determine your experience with our content including whether an ad is likely to be of interest to you, whether or not you are served a particular ad, and the number of times you are served a particular ad. These technologies allow us to measure the effectiveness of our ad campaigns. You may have options for opting out of such targeted ads. You should contact your service provider or your mobile provider to inquire about how to do so.
We also use specific technologies in connection with certain communications such as emails that may be used to track actions by recipients. For example, these communications may include one or more clickable text or graphics that include URLs that link to content on the Sites. However, these URLs, may pass through a web server that tracks the click before arriving at the linked content on the Sites. The tracked data can help us determine the effectiveness of our communications to users and customers, or to gage interest in specific topics. If you prefer not to have your responses to such communications tracked in this manner, do not click links in the email messages. Such communications may also include pixel tags that can tell us whether e.g. an email has been opened. We may use this information to throttle the number of messages sent to users or customers, or to remove people who do not read or interact with our communications from one or more lists.
Cookies and other technologies can generally be controlled on your devices. If you want to disable cookies and you should review your privacy or security settings. Please note that certain features of the Sites or related software, products, or services may not be available if you have cookies disabled on your device. We will typically try to warn you that a page or feature you are trying to reach will not function without cookies enabled. If you have your cookies on your device or browser disabled and are having difficulties you may wish to enable them to see if the problem is resolved. Links to our full Cookie Policy can be found at the foot of this page.
The type of information we may collect include:
type of browser you use
access times
pages viewed
time spent on pages
links clicked
your IP address
the referring link through which you accessed the Site
conversion information
c. Given By You or Automatically Collected Information via Social Media Technologies.

We may collect certain information from you if you interact with us via social media such as Facebook, Twitter, LinkedIn, Google+, Pinterest, Snapchat, Instagram, and other such services. For example, you may be given the option to register for webinars, take advantage of special offers, receive mailings, newsletters or the like, via your social media account.
The information we receive or collect from such social media, and our ability to collect it, may depend on the social media site, its policies, and its requirements or its technology. We may collect the information you provide from these social media interactions and may use it for various purposes to improve our services or your experience, or to contact you regarding the reason you connected with us or with additional offers in the future. Of course, you have the opportunity to opt-out at any time provided we do not require a means of contacting you to fulfil your request.
2.  WHAT WE USE YOUR INFORMATION FOR
We use collected information in a variety of ways, including to:
provide the products and services you request;
process transactions and send you related information (i.e., confirmations and receipts);
respond to your comments, questions and requests and provide customer service;
communicate with you about products, services, offers, promotions, and provide news and information we think will be of interest to you;
send you technical notices, updates, security alerts, and support and administrative messages;
better tailor our Platforms to your interests and needs;
carry out profiling activities in order to learn more about you; and offer you tailored advertising based on your behaviour on our Platforms.

3. WHO WE SHARE YOUR INFORMATION WITH
           a. Publicly Shared Information
Any information that you voluntarily choose to share in a public area of our Platforms (e.g., by posting a comment to a blog post or leaving a review) will be available to anyone who has access to that content.
           b. To Company Employees and Contractors
 We may share your personal information within the Company to our employees and contractors in order to deliver our services and products to you. We value privacy - ours and yours. To help maintain your privacy and the security of your personal information, we communicate this and all of our privacy policies to our employees and agents, and we internally enforce privacy safeguards.
           c. Third-Party Service Providers
We use third-party service providers to collect and process personal information from or about you on our behalf. Examples include platforms that enable us to deliver our services to you, data analysis, marketing and advertising services, email and hosting services, customer services and support, hosting customer accounts, processing credit card payments, and collecting customer research or satisfaction surveys. They have access to the personal information needed to perform their functions.
            d. Online Advertising Services
We use third-party advertising services, like Facebook®, Instagram®, and Google®, to deliver advertising about our products and services on our Platforms, as well as other websites and applications you use. The ads may be based on information we have collected (as outlined above) and information these advertising providers know about you based on their tracking data. The ads can be based on your recent activity or activity over time and across other sites and services and may be tailored to your interests.
            e. Analytic Services
We use third-party browser and mobile analytics services, like Google Analytics®, on the Platforms. These services use tools to help us analyse your use of the Platforms, including information like the third-party website you arrive from, how often you visit, events within the Platforms, usage and performance data, and purchasing behaviour. We use this data to improve the Platforms and provide information, products and services that may be of interest to you.
            f. Law Enforcement, Legal Process and Compliance
We may disclose personal information about you (1) if we are required or permitted to do so by applicable law or legal process (such as a court order or subpoena), (2) to law enforcement authorities or other government officials to comply with a legitimate legal request, (3) when we believe disclosure is necessary to prevent physical harm or financial loss, (4) to establish, exercise or defend our legal rights, (5) in connection with an investigation of suspected or actual fraud or illegal activity or (6) otherwise with your consent.
            e. Change of Ownership
We reserve the right to transfer to relevant third-parties any information we have about you in the event of a potential or actual sale or transfer of all or a portion of our business or assets (including in the event of a merger, acquisition, joint venture, reorganisation, divestiture, dissolution or liquidation) or other business combination. In such case, we will require the relevant third parties to provide comparable levels of protection as we provide with respect to the information we share.
4. KEEPING YOUR INFORMATION SECURE
We have appropriate security measures in place to prevent personal information from being accidentally lost, or used or accessed in an unauthorised way. We limit access to your personal information to those who have a genuine business need to know it. Those processing your information will do so only in an authorised manner and are subject to a duty of confidentiality.
We also have procedures in place to deal with any suspected data security breach. We will notify you and any applicable regulator of a suspected data security breach where we are legally required to do so.
5. YOUR RIGHTS
Under the General Data Protection Regulation, you may have a number of important rights free of charge. Please note that for each of the rights below we may have valid legal reasons to refuse your request.  In such instances, we will let you know if that is the case. In summary, your rights include:
Fair processing of information and transparency over how we use your use personal information;
Access to your personal information and to certain other supplementary information that this Policy is already designed to address;
Require us to correct any mistakes in your information which we hold;
Require the erasure of personal information concerning you in certain situations;
Receive the personal information concerning you which you have provided to us, in a structured, commonly used and machine-readable format and have the right to transmit those data to a third party in certain situations;
Object at any time to processing of personal information concerning you for direct marketing;
Object to decisions being taken by automated means which produce legal effects concerning you or similarly significantly affect you;
Object in certain other situations to our continued processing of your personal information;
Otherwise restrict our processing of your personal information in certain circumstances.
For further information on each of those rights, including the circumstances in which they apply, see the Guidance from the UK Information Commissioner's Office (ICO) on individual's rights under the General Data Protection Regulation.
Your Choices About the Use of Your Data:
You can choose not to provide certain data to us, but you may not be able to use certain features of the Platforms.
Email, call, or write to us
Provide us enough information to identify you (e.g., account number, username, registration details);
Provide us proof of your identity and address; and
Provide us sufficient information to which your request relates (e.g., any account or reference numbers).
Email Communications: If you would like to unsubscribe from any email marketing communications we send you, you can click on the unsubscribe link at the bottom of the message.
Cookies and "Do Not Track" Signals: Most web browsers are set to accept cookies by default. If you prefer, you can usually set your browser to remove or reject cookies, but note that doing so does not necessarily affect third party flash cookies used in connection with the Platforms. Further information about deleting and blocking cookies can be found at http://www.allaboutcookies.org.

Many web browsers support Do Not Track technology. To learn more about Do Not Track, visit: http://www.allaboutdnt.org/
The Company currently does not have the ability to recognise Do Not Track Signals.
Information from Third Parties: To manage the information we receive about you from a social media site or other third parties, you will need to follow the instructions from that party for updating your information and changing your privacy settings, where available. The information we collect is covered by this Policy and the information the third-party collects is subject to such third party's privacy practices. Privacy choices you have made on any third-party site will not apply to our use of the information we have collected directly through our Platforms.
6. THIRD-PARTY SITES
The Platforms may contain features or links to websites and services provided by third parties. Any information you provide on third-party sites or services is provided directly to the operators of such services and is subject to those operators' policies, if any, governing privacy and security, even if accessed through the Platforms. We are not responsible for the content or privacy and security practices and policies of third party sites or services to which links or access are provided through the Platforms. Information collected by third parties is governed by their privacy practices, not this Privacy Policy. We encourage you to learn about third parties' privacy and security policies before providing them with information.
7. DATA TRANSFERS
In order for us to provide the products and services to you, your personal information will be stored and processed in the United States. Where data is shared with third-party data processors, your data will be captured, transferred, stored and processed in accordance with their policies, practices and in compliance with their local regulatory laws.
8. DATA RETENTION
We will retain your information for as long as you are an active customer of one of our training courses, opt-ed in to one of our email lists, or have an affiliate facility associated with us, as necessary to comply with our legal obligations, to resolve disputes, and enforce our agreements as well as deliver our products and services. We purge non-customer email subscribers who have not engaged with the Company's email marketing communications after (365+) days. If you wish to delete your information, please contact us using our contact details at the foot of this page.
9. OUR POLICY CONCERNING MINORS
Protecting children's privacy is important to us. Therefore we restrict our website use to persons eighteen years or older. Therefore, we do not knowingly collect personal information from children under 18. If we learn that our website has inadvertently collected or received the personal information of a child under 18 we will take steps to delete the information.
[PLEASE NOTE: You must be 18 or older to use the Platforms, and to purchase or download, products, or services offered via the Platforms without an adult (parent or guardian).
DUE TO THE AGE RESTRICTIONS FOR USE OF THIS WEBSITE, NO INFORMATION OBTAINED VIA THIS WEBSITE FALLS WITHIN THE CHILDREN'S ONLINE PRIVACY PROTECTION ACT (COPPA) AND IT IS NOT MONITORED AS DOING SO.
Notwithstanding the foregoing, if we discover or form a reasonable belief that we have received any information from a child under 18 in violation of this policy, we will delete that information.
As a parent, guardian or non-parent if you believe we hold any information pertaining to your child or believe we have any information from any child under age 18, please contact us using our contact details at the foot of this page.
10. PERSONAL INFORMATION PROTECTION
We use commercially reasonable security measures to protect against unauthorised access to or unauthorised alteration, disclosure or destruction of data. We restrict access of personal information to our employees, contractors, and/or agents who need to know that information in order to process it on our behalf. These individuals are bound by confidentiality obligations and may be subject to discipline, including termination and criminal prosecution, if they fail to meet these obligations. We and our third party providers use Secure Sockets Layer (SSL) encryption on all web pages where personal information, including financial information is transmitted.
You are solely responsible for any personal information you choose to submit on non-secure sites including but not limited any discussion forums or public comment threads on the Sites, or any social media sites, groups, or threads related to the Sites or the related software, products, or services.
11. ACCESS TO YOUR PERSONAL INFORMATION
Our customers and members should periodically log in to review your name, contact information and other readily available personal information, and to ensure they are accurate, complete, and up to date. You can make changes to your information. Changes to your personal details and particulars should be made through the software.
You can request access to any personal information we have for you. We will make a good faith effort to provide you with access to reasonably accessible information. You can request that we correct the data if it is inaccurate or delete your personal data. We will comply with such requests if they are reasonable and we will delete your data if we are not required to retain it by law, and does not require it for legitimate business purposes. We may reserve the right to refuse deletion requests that we believe require undue time, or technical effort, or where not provided by local law. We also reserve the right to deny or delay requests where the personal information is scheduled to be deleted as part of any upcoming purge of data that is not being retained. Requests for access, correction, or deletion can be submitted to us using our contact details at the foot of this page.
12. NOTICE TO CALIFORNIA RESIDENTS
If you are a California resident, you have the right to request certain details about what personal information we share with third parties for those third parties' direct marketing purposes. To submit your request, please contact us (see "How to Contact Us" below) with the phrase "California Shine the Light" and include your mailing address, state of residence, and email address.
13. CHANGES AND UPDATES TO THIS POLICY
We may change this Policy from time to time. If we make changes, we will notify you by revising the date at the top of this Policy, and in some cases, we may provide you with additional notice (such as sending you an email notification). We encourage you to review the Policy whenever you interact with us to stay informed about our information practices and the ways you can help protect your privacy.
14. HOW TO CONTACT US
If you have any questions about this Privacy Policy or the information we hold about you, please contact us at:
GN MediaGroup Ltd.
57b Chapel Road
Worthing
West Sussex
BN11 1HW
United Kingdom
Phone: (UK) (+44) 07888 886 126
[email protected]
Our Website Cookie Policy can be found here
Our Website Terms & Conditions can be found here
GN MediaGroup's registered place of business and office is located at: 57b Chapel Road, Worthing, West Sussex, BN11 1HW, United Kingdom.
If You Like The Sound Of Our Growth Partnerships But Are Not Sure Which Would Be Best For You And Your Businses - Let's Talk!